The Expert in Your Corner
Stop Wasting Resources and Money Now
Digital Marketing is No Longer Optional.
Customers are looking for brands online – from seeking basic information to looking for support and interaction.
Don't become one of those brands that is failing to make an impact because it's being pulled in too many directions.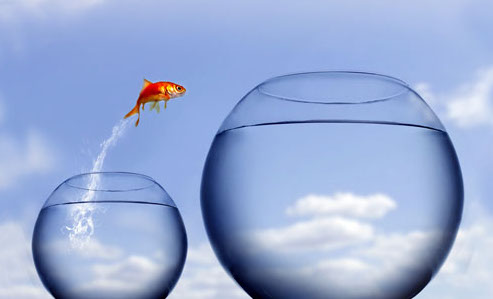 It's Time...
to Create a Strategy and Achieve Success Online!
New Business
Strong from the Start!
Our Goal For Your Company
Drive targeted search engine traffic through better positioning in Google's SERPs

Overtake competitors websites in search engines to dominate the market

Increase conversions from all traffic sources

Help your company get the best ROI(Return on Investment) on all Digital Media Assets
Let Me Become Your Valued & Trusted Partner
The world and web change at a quick pace your business will need a strong partner to make your business successful online. To ensure you are on the right platforms using the latest technologies, hiring the right agencies and becoming a key influencer.  It's a digital consultant's job to help you understand the best foundation for where you are now, and also what you want to be doing down the road.
More ways THIS Digital Marketing Consultant can help you:
Click to Learn More
New Business
Budget:  How much needs to be reserved for the online presence?  Things like a Website, SEO, SEM, Social Media and Paid Ads.
Business Name – Purchasing a URL:  We will research to ensure the name and other properties are not already being used on the web.
Website Development:  What platform? How much  budget? Who should build it?   Over the years I have built and reviewed 100s of proposals and seen too many people get…Well, Ripped Off.   My services include reviewing a proposal and recommending the best web development team for your project.
All Business
Budget:  How effective is your current budget?  Are you getting the best ROI (Return on Investment).
Reporting & Analytics Review monthly or quarterly. Let me review and combine all online reports to one bottom line.
Agency Proposal Review:  There are lots of estimates and proposals that will come across your desk.   Let me be "The Expert" in your corner when it comes to all things Digital Media (Social Media – SEO – Web Dev – SEM – Paid).  I speak that language and will do the diligence to ensure you are hiring the best, and receiving the best from your budget.
Google Analytics account creation or recovery and custom measurement plan build out.
Search Engine Optimization even if you don't know exactly what SEO is.
Manage the Re-Design Process, acting as a translator between designers and business owners.  A Website Optimization Plan is where we fix issues, establish an efficient process, publish content and increase brand awareness.
Content Strategy for advertising, web development, and social campaigns. 

Content marketing is the foundation of every successful SEO campaign.

Digital Strategy  – Understanding the best mix of technologies and platforms for your business.
Manage other Digital Agencies, let me review and connect with agencies to currently work with to ensure the best ROI and adherence to an organized strategy.
Click Here to Download Our On-Page SEO White Paper.  An overview of what it is and how you can implement these best practices to your website.
Digital Marketing Check List
Click Here to Download Our Digital Marketing Checklist.  An overview of what it is and how you can implement these best practices to your online presence.
Click Here to Download Our On-Page SEO White Paper.  An overview of what it is and how you can implement these best practices to your website.
Let us know if you would like to schedule a FREE "Review & Strategy" session. Let us see if your business is ready to increase traffic, sales, and conversions.
Free Review & Strategy Session